TTT is now hosted by That Artsy Reader Girl . If you want to quadruple the size of your TBR AND find a bunch of great book blogs to follow head on over and check it out!
The topic this week is:

inspirational or thought-provoking book quotes.
This was hard for me, because a) I don't tend to write down (or memorize( quotes as I come across them and b) the Goodreads quotes I've "liked" and thus can find easily tend to either be people talking ABOUT books and reading, or smart-ass comebacks. But I think I've gathered a worthy set anyway.

From Just Mercy, (young adult edition) which has a LOT to say about the connection between poverty and crime in our society.
My work has taught me a vital lesson. Each of us is more than the worse thing we've done.
and
I am persuaded that the opposite of poverty is not wealth; the opposite of poverty is justice.
and
The true measure of our character is how we treat the poor, the disfavored, the accused, the incarcerated, and the condemned.
From The Fault in Our Stars. I think this means more to me as a parent and someone who's been married almost 20 years than it would have to teen me.
'Some people don't understand the promises they're making when they make them," I said.
'Right, of course. But you keep the promise anyway. That's what love is, keeping the promise.'
From A List of Cages. This one makes me think SO MUCH of my late parents.
It's strange how many ways there are to miss someone. You miss the things they did and who they were, but you also miss who you were to them. The way everything you said and did was beautiful or entertaining or important. How much you mattered.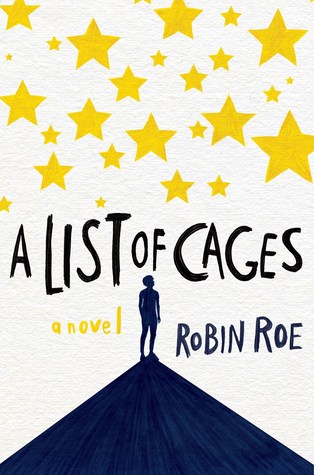 From The Scorpio Races. This one is funny, but it's also...not wrong. Love what it shows us about both the parents and the kids here too.
Mum liked to say that some things happen for a reason, that sometimes obstacles were there to stop you from doing something stupid. She said this to me a lot. But when she said it to Gabe, Dad told him that sometime it just means you need to try harder.
From Orbiting Jupiter, a line that makes me feel very seen.
You know how teachers are. If they get you to take out a book they love too, they're yours for life.

From a book I just read, Career of Evil, in which the detective admires the sunset.
You could find beauty nearly anywhere if you stopped to look for it, but the battle to get through the days made it easy to forget that this totally cost-free luxury existed.