Beris and Michelle at
Because Reading is Better than Real Life
are hosting a challenge in May. Finish a whole series. Three or more books consists a series, and you can't have read them all before. I have a whole set of series spreads in my bullet journal to remind me of what I'd like to get back to, so I have an embarrassment of riches when it comes to choices. There are a few that I only need one more book to complete, but I don't want to re-read the other two, because I still remember them well enough and there are too many other books out there to spend my time like that. The remaining books fall into these categories.
HAVEN'T READ ANY BOOKS FROM THESE SERIES YET
This makes me nervous, because what if I read the first book and don't like it enough to keep going?
The Young Elites For some reason, I like Marie Lu's books without being obsessed about them, so I really think the only way I'll finish a whole series is if I just read them one after the other.
Grisha trilogy Technically I read the first one already, but I didn't like it enough to keep going, and I don't remember it. I'm hoping my love for everything she's written since and the overall world she's built will make me like it more now.
I COULD RE-READ ONE AND THEN THE TWO I HAVEN'T READ YET AND IT WOULD COUNT.
The Eighth Day: I have the series in my classroom because it was a good deal on Scholastic books, and was surprised at how much I liked the first book.
Bartimaeus: I know I've read the first one and loved it. Can't remember if I read the next one or not.
Every Day: The first book was terrific. A wakes up in a new body every day, but when they fall for a girl, can she learn to love them no matter what their outward appearance is?
The Hainish Cycle: Ursula K. Le Guin was a genius and is one of my heroes. I've read many of these decades ago, but there are some I'd love to re-read and others I've never gotten to. Probably the most intellectually challenging option on my list.
March : It's a graphic novel series. I think I can handle this one. Frankly, I'm embarrassed that I haven't finished it yet.
Antsy Bonano Before Neal Shusterman wrote mind expanding works of science fiction like Unwind, Scythe, and Dry, he wrote this extremely funny MG/YA series. I read the middle book by accident, and would like to read all three in order.
Kopp Sisters Based on a real family, these detective stories mix historical fiction, feminism, mystery, and self discovery.
MYSTERY SERIES I COULD FINISH.
These would all involve reading more than the minimum number of books, but they are also all pretty quick reads. They are all good series; I read whatever was available when I discovered them but haven't gone back and read what the author has added since.
MIDDLE GRADE SERIES MY STUDENTS LOVE AND I FEEL SOME OBLIGATION TO BECOME FAMILIAR WITH DESPITE MY OVERALL LACK OF ENTHUSIASM FOR MIDDLE GRADE FANTASY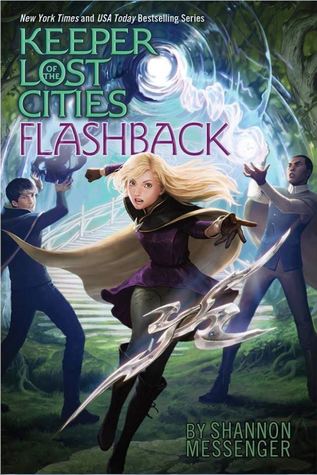 Keeper of the Lost Cities I read the first two to please my intense Messenger fans, and tbh, didn't adore them. BUT they all tell me the first two are the weakest. And they are MEGA FANS, and I want to show support.
Land of Stories The first book was an OBOB selection, and my students really enjoyed it. They asked me to buy the rest of the series for our classroom and have been cruising through it.
What would you pick? I think I need to commit to March, obviously, but I should be able to do at least one other series too. It also depends a bit on what's readily available; I'm not buying the adult mysteries so I'd have to get them at the library.