via GIPHY
We started a new semester, and I have SO MANY READERS. We have waiting lists for several books, and kids share what they're reading with each other. Here are a few of the most popular books right now.
The Cheerleaders
is a murder book with cheerleaders. I had to get a second copy because the holds list was so long. Then my daughter wanted to read it so I had to pick up a used paperback too. It does start out with the main character recovering from an abortion, so it's YA for sure, not MG.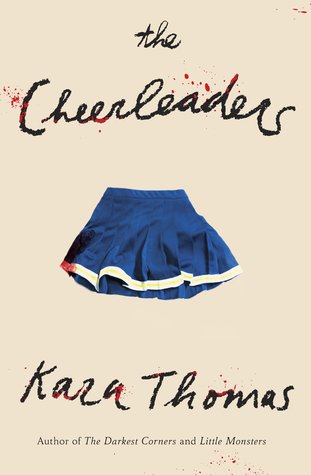 Tyler Johnson Was Here
is a #BlackLivesMatter novel that two of my white kids are reading. One boy reports in every day, "Now they're organizing a protest." He told me he almost cried at one part, which is a pretty major thing for a seventh grade boy to admit.
Hey, Kiddo
I am so glad to see this graphic novel memoir getting some love. It's being passed from hand to hand as fast as they can finish it. It helped that when I book talked it, one kid said, "Oh, I got that for my birthday! It's really good!"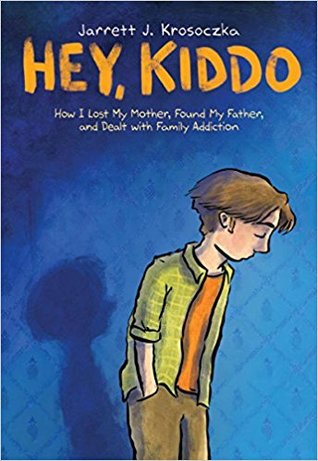 The Hate U Give
I expected this one to get a lot of momentum when the movie came out, but it seems that word of mouth is just now picking up speed in our school. Just in time for Angie Thomas's new book!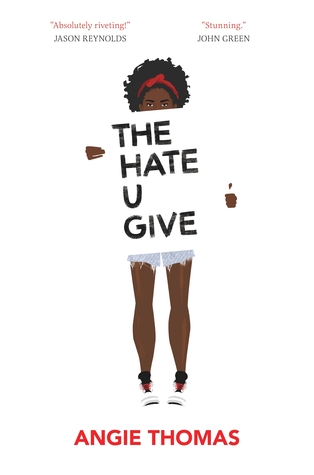 Oddity
Skyping with author Sarah Cannon got one kid excited about it, then word started to spread about this wacky, funny book.
Ghost Boys
I was explaining the premise--black boy shot by police meets the ghost of Emmet Till--and a student said "But that's terrible!" Yep. The kid who snatched it up is powering through it.
Lunar Chronicles
Some of my strong readers are huge fantasy/sci fi fans. They are devouring this series, making my fan-girl decision to buy ALL OF IT finally pay off.
Dragon Ball Z
This series, first published in the 1980s (!) is wildly popular with a subset of my students. Pro tip: when buying Dragon Ball Z books for your students, do NOT buy "Dragon Ball" or "Dragon Ball X" books. They will be sorely disappointed, because those are NOT the same.
Storm Runner
I'm really pleased to see the Rick Riordan Presents imprint starting to get some fame. Actual student quote: "I don't read a lot of fantasy, but I love this book!"
In the After/In the End
This duology, which a coworker started with her classes last semester, remains on FIRE in our school. Neither of us can keep the books on our shelves, even though she has multiple copies. I even have a special education student who reads at first grade level set up with the audiobook version, and he pays rapt attention. For a series nobody has ever heard of, it's amazing.
It is so fun for me to see the variety these kids are reading. Manga, sci fi, contemporary, fantasy, graphic novels, thrillers. We're gearing up for a mini unit on Dr. Rudine Sims's
"windows and mirrors"
analysis of stories, and I'm excited to see my students are already seeking out books that offer both.