With the delightful bloggers at The Broke and the Bookish moving on to other things, TTT is now hosted by just one of their contingent, That Artsy Reader Girl . If you want to quadruple the size of your TBR AND find a bunch of great book blogs to follow head on over and check it out!
The topic this week is: NEW TO ME AUTHORS IN 2018 which is great, because I am nowhere near done reflecting on my reading year. I also like that it's not just debut authors, because let's face it, we don't always read debuts in the year they're written. There are some debuts from 2014 on this list. Or sometimes we read an author's fourth work ten years after they publish it, and that's okay too. If any of these authors are new to you, I highly recommend them, and if they are not new to you, I grant you permission to feel quietly smug about having discovered them before I did.
1. As I mentioned in one of my many attempts to sum up my 2018 reading year,

Dashka Slater

amazed me with not one, but two books in not one, but two genres and not one, but two formats. Which is a messy way of saying she wrote THIS
The 57 Bus details the events leading up to and then stemming from an incident on an Oakland bus in which a black teenaged boy set fire to the skirt of a white nonbinary teen. The cover says "Two sides of the same crime / Two ends of the same line," which hints at both the balanced reporting Slater does and at the poetic sensibility she brings to the story. The Antlered Ship is a picture book, beautifully illustrated by the Tan brothers, about a curious fox setting sail with some deer and pigeons.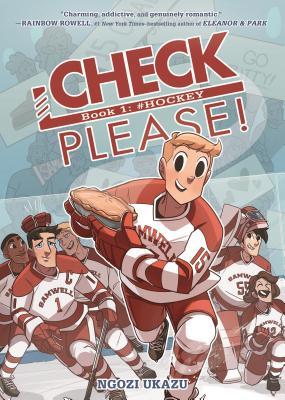 3. It's pretty much impossible to choose a favorite book out of the 180+ I read in 2018, but Eleanor Oliphant is Completely Fine is a serious contender, which means

Gail Honeyman

definitely needs to be on this list. I now know that "debut" does not actually equal "first thing the author ever wrote," but even given that, I am still in awe that this book is as achingly beautiful as it is.
4.

Justina Ireland

has been publishing for awhile, and I've been following her on twitter since before I started hearing about Dread Nation, but it's the first of her books I've read, and now I'm basically just sitting around waiting for the next book in the series to come out.
5.

K. Ancrum

wrote the beautiful, heart-breaking, and did I mention beautiful? Wicker King. I am very interested in reading more of her work.
.
6. I loved
S. K. Ali's
debut,
Saints and Misfits
, and I'm excited to learn that she has both another novel and a picture book coming out this year. I also adore this author photo of her looking kind of excited about drinking out of a mug with her book cover on it.
7. I picked up Orphan, Monster, Spy at ALAN in 2017, but didn't get around to reading it until last summer.

Matt Killeen's

debut is, to quote my succinct Goodreads review in its entirety, "
Intense, violent, exciting, and moving."
And hey, look! I did not read only women this year!
8.
Marcie Rendon's
debut novel (she's a published poet already) was another ALAN gift. The hardscrabble characters of
Murder on the Red River
have stuck with me for months now, and I hope she writes more and more and more.
9. I had never heard of
In The After
, its sequel
In the End
, or their author,
Demetria Lunetta
before a new teacher in my building started reading the first book to her students. The ones we share could NOT stop talking about it, so I borrowed it from her. It's a fast-paced and tense dystopian series with solid characterization, weakened only by the Inevitable Love Triangle, and all I can figure is that it got lost in the great Dystopia Flood of 2010-2015. Check her books out!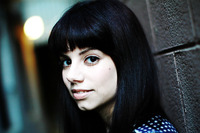 .
.
10. Fine, fine, I'll let another white guy onto the list. I only picked up
Paul Durham's
The Luck Uglies
because it's a title in the 6-8th grade Oregon Battle of the Books, and I'm trying to support my teams by reading as many as I can. (Remind me to tell you about how I accidentally agreed to host 14 schools at my school despite never having participated in this event before and having no idea of what I'm supposed to do.) I don't like the title, and I don't like the cover, but I really, really liked this middle grade fantasy. Rye is a delight, and the world is just odd enough to hold surprises without being confusing.
Below are ALL the new-to-me authors whose books I read and rated 4 or more stars in 2018.