The original tag post was by Read by Tiffany. And then it went to Drizzle and Hurricane where the recipe was somewhat modified, har har. I've made further changes to reflect my own cookie prejudices and (very strong) emotions about all things cookie related. Cookies were a Very Big Thing in my family of origin, and despite my current family being distressingly blasé about them, I still love to bake and eat cookies regularly.
HMU if you need recipes for any of the non-commercial ones.
chocolate chip--beloved childhood book, for obvious reasons
I
mention this book kind of a lot
, but I really think that
The Singing Tree
deserves the same kind of love that
Little Women
and
Anne of Green Gables
get. Spunky horse racing cousins on the Hungarian steppes grow up and learn about sacrifice, prejudice and the human spirit during WWI. I read it (and the first book in the duology,
The Good Master
) over and over, and can still picture the author's charming illustrations.
Nilla wafers--an author you can't get enough of
I will keep reading
Elizabeth George's
mysteries as long as she keeps writing them. They're called the Inspector Lynley books, but in my mind, they are the Sgt. Barbara Havers books.
Russian teacake/Mexican wedding cake--translated work
I thought about choosing
Let the Right One In
, but it's too close to horror for a cookie-based list, so I'm going with
The Book of Laughter and Forgetting
, translated from Czech, even though I haven't read it since the previous century.
Oreos--guilty pleasure OR series to binge
Terry Pratchett's
Discworld
series
might
qualify as a guilty pleasure if I believed that prolific, genre, and humorous writing were embarrassing, or if the unevenness of the quality of the books concerned me much. But since his humor is sharp and his storylines are varied and inventive, I'll just call them a series to binge. I'm particularly fond of the Night Watch subset of books.
snickerdoodles--book you may never stop reading/loving
I don't re-read much, but books I've read to my classes and/or kids stay with me well, and I don't think I'll ever get over the brilliance of
The Crossover
.
Mint Milanos--friendship, because chocolate + mint = squad goals
Speaking of read-alouds, Jack and Joseph's friendship in
Orbiting Jupiter
gets me every time.
Pinwheel marshmallow cookies--cover better than the book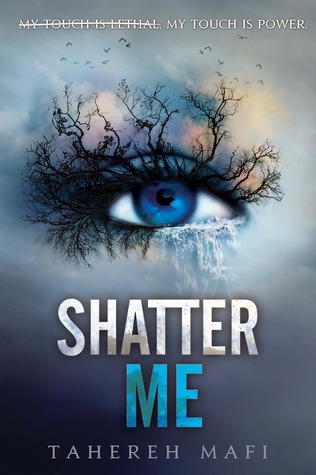 Chessmen--book that wasn't what you expected/book better than the cover
Fig Newton--book that pissed you off and/or you hate on a visceral level
Okay, I'm taming down my answer quite a bit, because I'm not going to heap hate on a living author, and you don't really need my hot take on
Ethan Frome
or
Lord of the Flies
again, but I will say that when I recently started reading
The Love that Split the World
, I stopped after a chapter, headed over to
American Indians in Children's Literature,
nodded at Debbie's comments about romanticizing and stereotyping native Americans, and put the book down forever.
lemon bars--classic
Toni Morrison. Everything of hers I've read is a modern classic, but I'll single out
Beloved
and
Song of Solomon
as particular favorites.
spritz--lots of work/big time commitment
peanut butter--nonfiction,
Trevor Noah's
Born a Crime
is amazing. Listen to the audiobook, which he narrates himself.
brownies--not the same structure as others
I love multiple narrators, nonlinear plots, novels in verse, etc. The most innovative text I've read recently is
The Assassination of Brangwain Spurge
, a story in which the illustrations actually contradict the text.
I came across a Twitter thread today comparing classical composers to biscuits (so British), and thought it fit in hilariously with this tag. Check it out here.
And yes, it probably goes without saying, but I tag YOU to match cookies to books. Let me know if you do!