OVERALL STATS
Number Of Books Read: 182
Number of Re-Reads: 6
Genre Read The Most From: realistic fiction (aka contemporary)
1. Best Book You Read In 2018?
2. Book You Were Excited About & Thought You Were Going To Love More But Didn't?
3. Most surprising (in a good way or bad way) book you read?
4. Book You "Pushed" The Most People To Read (And They Did)?
5. Best series you started in 2018? Best Sequel of 2018? Best Series Ender of 2018?
6. Favorite new author you discovered in 2018?
7. Best book from a genre you don't typically read/was out of your comfort zone?
8. Most action-packed/thrilling/unputdownable book of the year?
9. Book You Read In 2018 That You Would Be MOST Likely To Re-Read Next Year?
10. Favorite cover of a book you read in 2018?
11. Most memorable character of 2018?
12. Most beautifully written book read in 2018?
No, really!
13. Most Thought-Provoking/ Life-Changing Book of 2018?
14. Book you can't believe you waited UNTIL 2018 to finally read?
15. Favorite Passage/Quote From A Book You Read In 2018?
"But I do not know how to act like a mother." "Oh, it's nothing, you just have to provide the gosling with food and water and shelter, make him feel loved but don't pamper him too much, keep him away from danger, and make sure he learns to walk and talk and swim and fly and get along with others and look after himself. And that's really all there is to motherhood!"
from Leah on the Offbeat
"I hate when assholes have talent. I want to live in a world where good people rule at everything and shitty people suck at everything."
16.Shortest & Longest Book You Read In 2018?
17. Book That Shocked You The Most
18. OTP OF THE YEAR (you will go down with this ship!)
19. Favorite Non-Romantic Relationship Of The Year
Jarrett J. Krosoczka and his grandparents.
20. Favorite Book You Read in 2018 From An Author You've Read Previously
So many, but I'll say Hidden Pieces because I felt it showed such a big leap forward in Paula Stoke's writing.
21. Best Book You Read In 2018 That You Read Based SOLELY On A Recommendation From Somebody Else/Peer Pressure/Bookstagram, Etc.:
I read Lamb: The Gospel According to Biff, Christ's Childhood Pal based on my niece's enthusiasm for the author , and was not disappointed. Phew!
22. Newest fictional crush from a book you read in 2018?
23. Best 2018 debut you read?
Can I say
There There

? I feel like it's cheating somehow, since it was one of the buzziest literary fiction books of the year.
24. Best Worldbuilding/Most Vivid Setting You Read This Year?
I love the world-building of the Three Dark Crowns series, and I found the WWII settings of Resistance to be vivid for sure.
25. Book That Put A Smile On Your Face/Was The Most FUN To Read?
Gentleman's Guide to Vice and Virtue was a hoot, and What If It's Us was as fun as I'd expected.
26. Book That Made You Cry Or Nearly Cry in 2018?
Saints & Misfits, Harbor Me, and The Poet X all snuck up on me when I thought I was not super engaged and hit me right in the feels.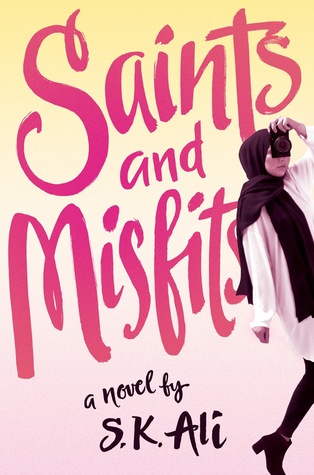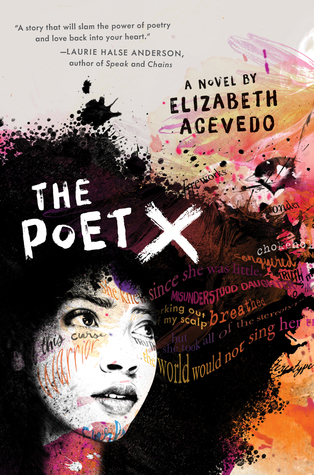 27. Hidden Gem Of The Year?
Last year I was a Cybils round 2 judge for YA Spec Fic, and there were several books in there that were terrific (obviously) but I have never heard of in any other context. So if you like strange new worlds and magical variations on ours, do yourself and favor and check out The Rules for Regulating Myth and Magic, (I know, the title and cover are both...not great, but the book is!), Song of the Current, or The Hearts We Sold. Evil Librarian is another fun one that I just happened to pick off the library shelf.
28. Book That Crushed Your Soul?
Nest was surprisingly bleak, In Cold Blood was unsurprisingly bleak, and the first 3/4 of A Thousand Perfect Notes is pretty soul crushing.
29. Most Unique Book You Read In 2018?
Ella Minnow Pea is not merely written in letters, it also starts removing alphabet letters in each section.
30. Book That Made You The Most Mad (doesn't necessarily mean you didn't like it)?

Well, that was fun. I've already read a few super good books in 2019 too, so yay books!