Also, yes, it's a bit beyond mid-year, but that's okay. As my Vegan friend who ate chocolate chip cookies always said, "I'm not doing this to impress anyone else, so I can make my own rules."
I got this brilliant idea from Cynthia at Bingeing on Books. I'm unable to choose just one for most categories, but I'm trying very hard to not freak out about all the books, so I capped most of them at two.
Total Books Read so far
: 128. On track to read 200 this year, which will be a record. This is partly owing to the high number of graphic novels and kidlit, partly due to my being a fast reader, and partly due to my being a maniac.
best I've read in 2015
:
Challenger Deep
by Neal Shusterman and
The
Scorpio Races
by Maggie Stiefvater. Completely different books, but oh, so good. I guess you could say they are both growing-up-despite-intense-challenges books. Or authors-at-the-top-of-their-game books.
best sequel
:
Cress
, by Marissa Meyer and
The Reckoning,
by Jane Casey. We all know how fantastic the Lunar Chronicles are, amirite? Casey's mystery series had a solid first book, but it was the second book that really impressed me. She moved away from relying on romance as the major subplot, and instead brought in some interesting storylines about female friendship and competition.
new release you want to read
:
There are so many good books I've never read that already exist, so I don't usually focus on new and upcoming releases. That being said,
I picked up a copy of Gretchen McNeil's
3:59
at a local paperback store last week. I'd never heard of it, but it sounded so intriguing that I had to get it, even though it was at full price (their used books are all half off). It's described as Dr. Who meets Groundhog Day. I'm expecting a fun ride, not great prose, but it's totally what I'm in the mood for.
anticipated book for fall
:
Winter
, by Marissa Meyers (have I mentioned how much I love the Lunar Chronicles?) and
The Rest of Us Just Live Here
, by Patrick Ness. I am purposely trying to avoid learning anything about what the latter is about, because that's how much I love Ness. Even his weird stuff is awesome. I don't need to know the premise before deciding if I'll read it.
biggest disappointment
:
Yummy: The Last Days of a Southside Shorty by G. Neri and
Mark of the Dragonfly
by Jaleigh Johnson. Neither one was bad, they just weren't what I was hoping for. I wanted
Yummy
to be relatable and dramatic and heartrending for my students, and it was...okay, with truly awful drawings.
The Mark of the Dragonfly
came highly recommended from many teachers, but it just reconfirmed for me that I like a lot of YA but not nearly as much MG.
biggest surprise:
This would be the opposite of the previous category--a book I didn't expect much from that absolutely delighted me. I grabbed
Gabi, A GIrl in Pieces
by Isabel Quintero, off the library shelf more or less at random. I thought the cover was ugly, but I'm always on the lookout for Latino/a YA and MG books, so I gave it a try. Gabi's voice and personality blew me away.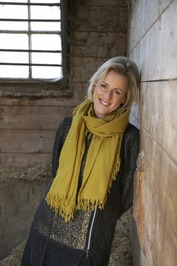 favorite new author
: I've only read one book by each of these authors, but their style, storytelling, and heart mea
n that I will definitely be seeking out more. I met JoJo Moyes through
Me Before You
, and of course Aristotle and Dante Discover the Secrets of the Universe is by the amazing Benjamin Alire Saenz.
newest fictional crush
: If crushing on Tyrion Lannister is sick and wrong, then I don't want to be healthy and right.
Favorite new character:
This guy::
from this book: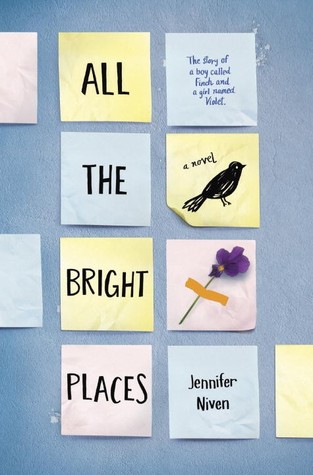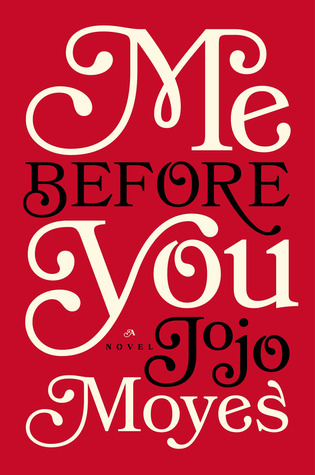 Books that made you cry:
Sprout
,
All the Bright Places
, Me Before You
Books that made you happy
:
Truly Grim Tales
,
Dog Songs
, Aristotle & Dante,
Roller Girl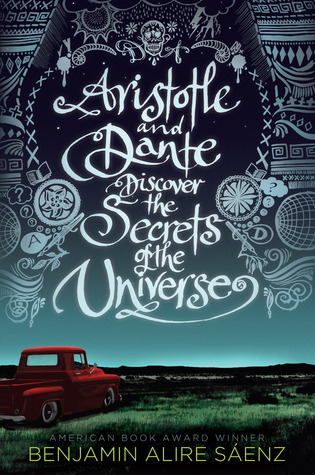 Best book to film adaptation
: N/A. I don't watch many movies. The best I could come up with is
Maleficent
.
Prettiest book you bought
:
Shadow and Bone
and for the third mention,
Aristotle & Dante
.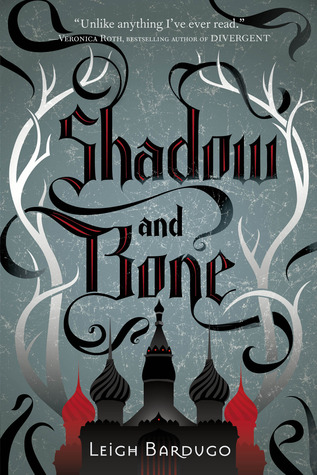 Books to read by end of year: Brown Girl Dreaming, Night, Orphan Train, Legend, Storm of Swords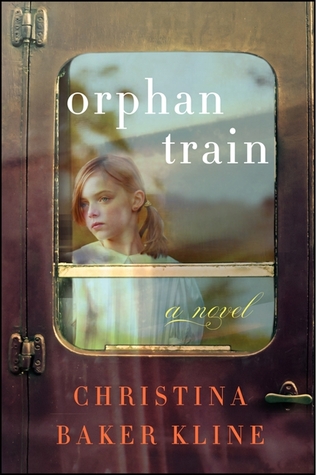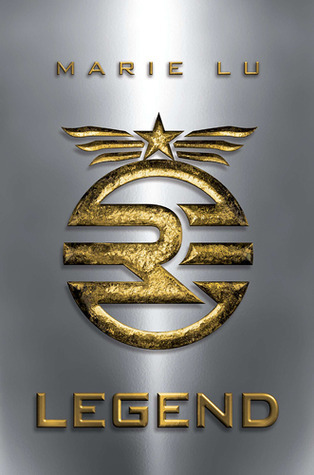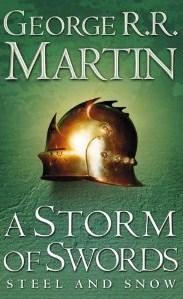 Are there any awards Brown Girl Dreaming has not won? I'm starting to get a complex about not having read it. Then again, I've been "wanting to read" Night for about ten years, and been "currently reading" it for about four months, so maybe I should save my angst for that. Orphan Train just looks good, and I recently got a copy of it for myself. Legend is one of those "super hyped but I haven't read it" books, and I just got a copy at the library. Storm of Swords will probably take me far longer than the first two books did, since I'm going back to work in a few days. Sigh. Still, I have to see how my sweetie Tyrion does with no nose.